One of my favorite ways to spend a few minutes alone with the computer is to visit all of the wonderful shops on
Etsy
. If you've never visited this highly addictive on-line market place (can't say I didn't warn you!!) you are in for a real treat. Just like my other favorite place to visit,
Pinterest
, Etsy allows you to get lost in visual loveliness. One of my favorite places to be lost in!! : )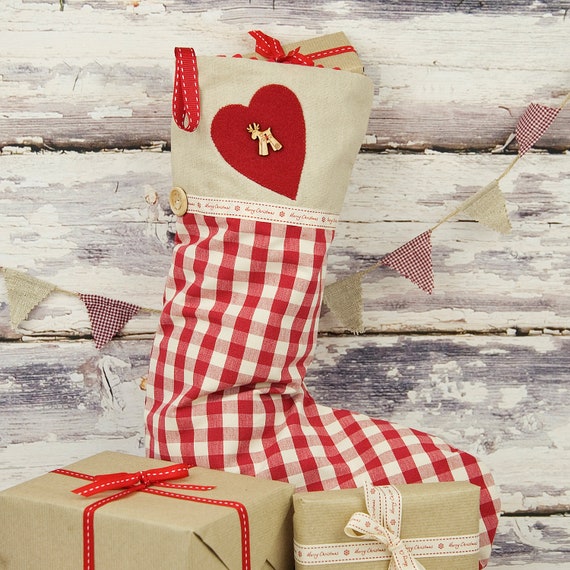 The stocking and adorable letter to Santa were found in my newest favorite Etsy shop, Elm Tree Studio . I also found the little banner below there and couldn't resist purchasing it for my daughter's room. I've been looking for something small to hang in her room and this was perfect!!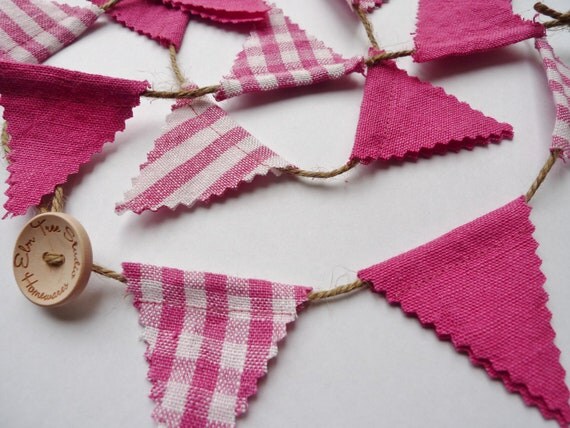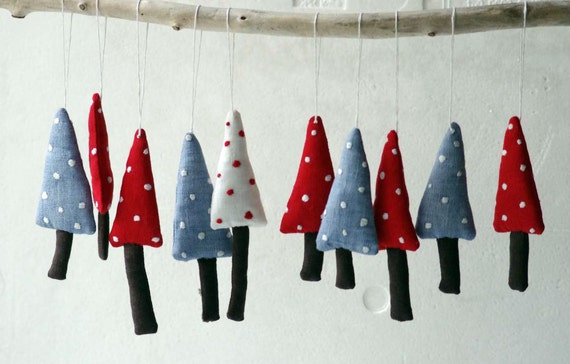 These absolutely wonderful linen trees were found at Adatine . This shop is from Lithuania and has so many adorable things in it and not just for Christmas either.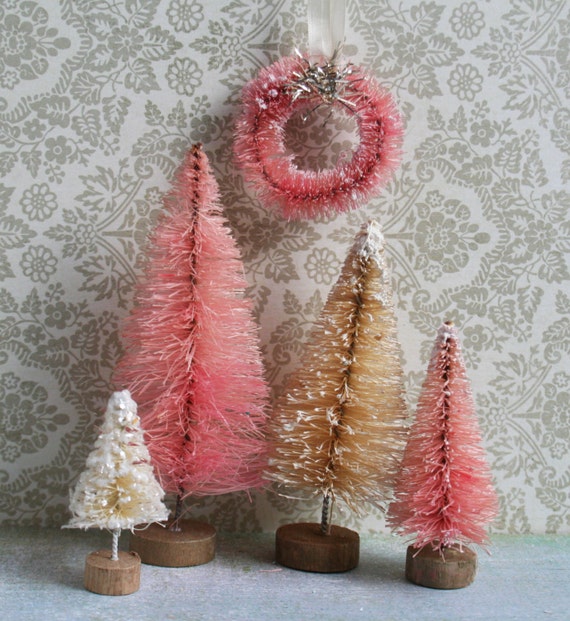 For quite a while now, I've been in love with Julie Collings shop . She always has the sweetest little things in her shop and also sells kits for you to create your own goodies with. Definite eye candy!! : )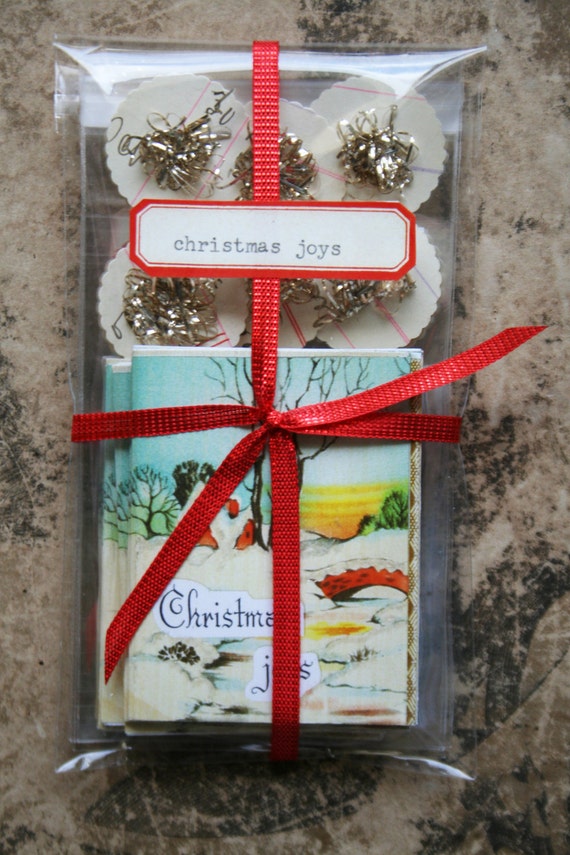 One of the kits in Julie's shop.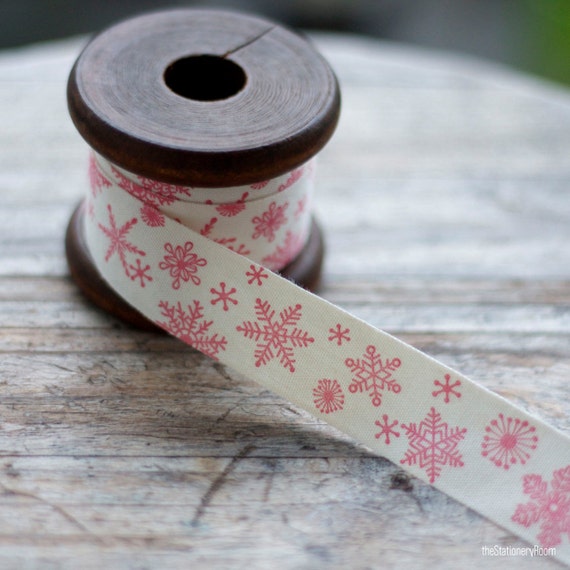 How sweet is this vintage cotton ribbon that I found in theStationeryRoom ?? There are also red and white striped paper straws for sale that would be wonderful for a Christmas dinner table.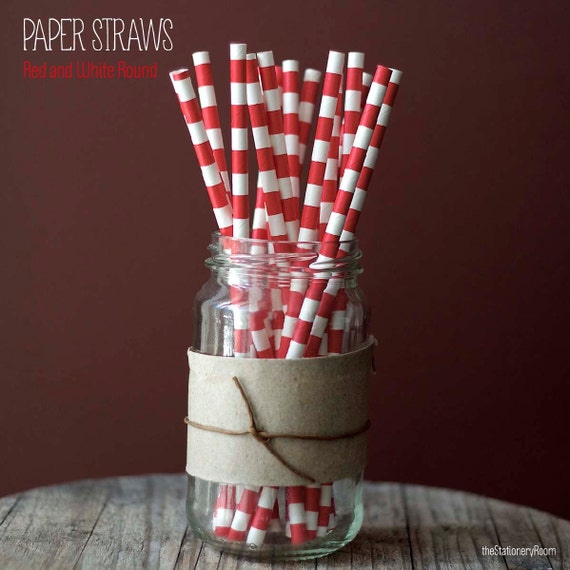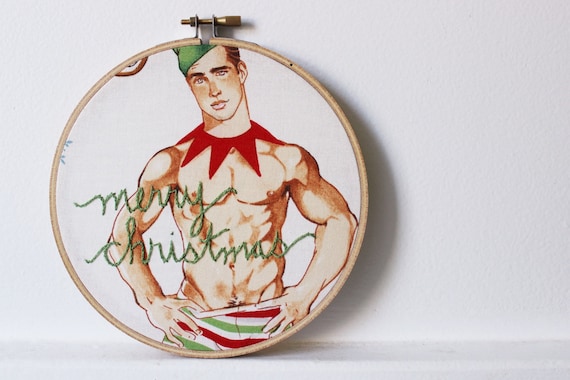 Okay, so I had to include this hunky little elf!! : ) He can be found at the merriweather council . She has lots of other great things for sale but, seriously, what more could you ask for than this??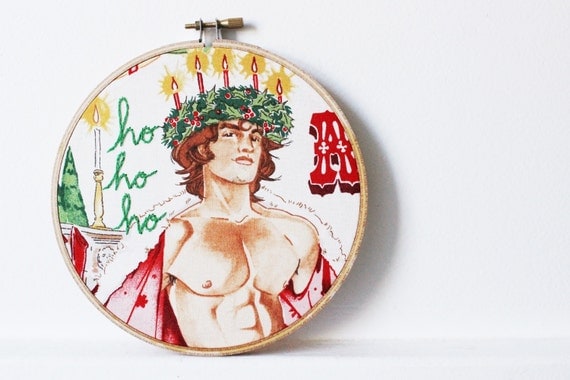 Except for maybe this!!!! LOL!! Okay, I'm finished now!! : )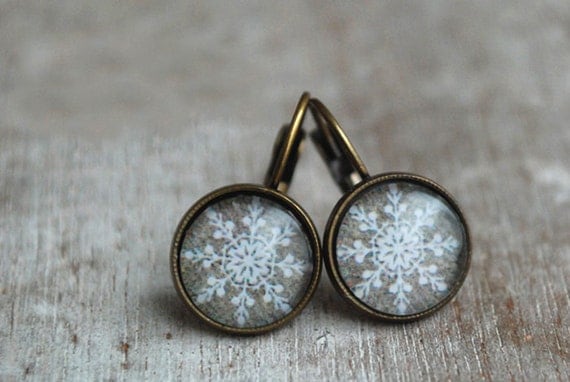 These pretty little snowflake earrings are for sale at picturing , a wonderful shop from Germany. She has lots of other beautiful items for sale and they're all handmade.
This needle-felted snowball tree can be found at Fairyfolk . So sweet for a table top or mantle.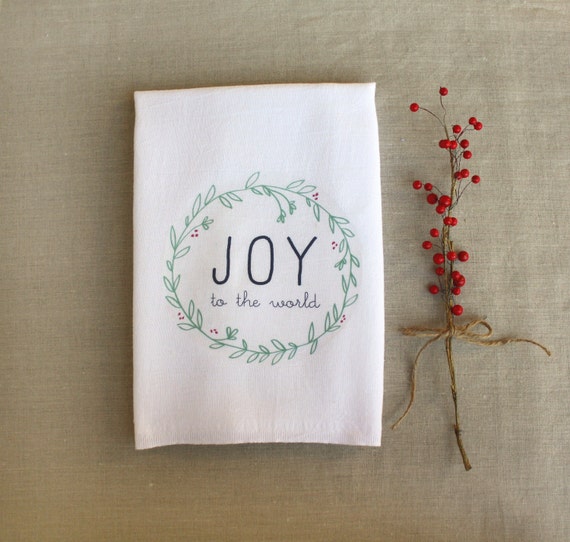 I fell in love with this adorable tea towel. It can be found in Apple White's absolutely wonderful little shop. In fact, I loved this towel so much, I just purchased it. : ) Couldn't resist and I have the perfect spot for it!!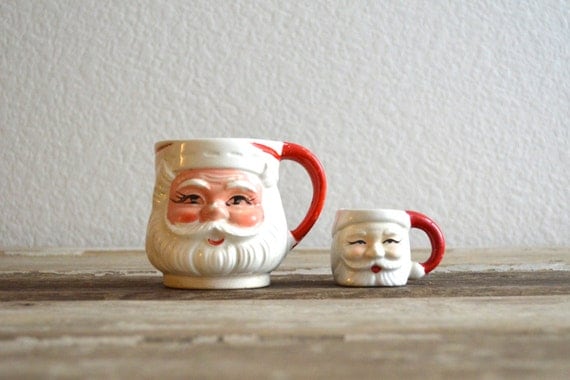 I've been in love with vintage Santa mugs since the first time I ever saw them!! These two are from A Needle in the Hay.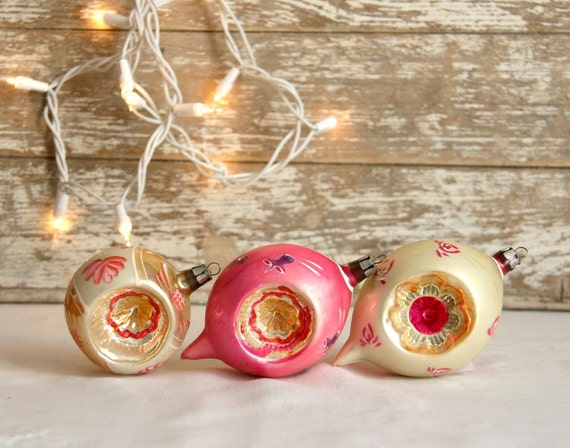 How sweet are these vintage 1950's ornaments?? They can be found at The Heirloom Shoppe along with lots of other vintage goodies for both the holidays and every day, too.
I could keep going on for hours but guess it's time for me to start my day. It's a beautiful day here in New York. The wind is blowing and the sky is bright blue!! Brrrrrrr!! I think our surprise 60 degree days are officially over!! : )
Many blessings for a beautiful day ~ Wendy